Kitchen Equipment Auburn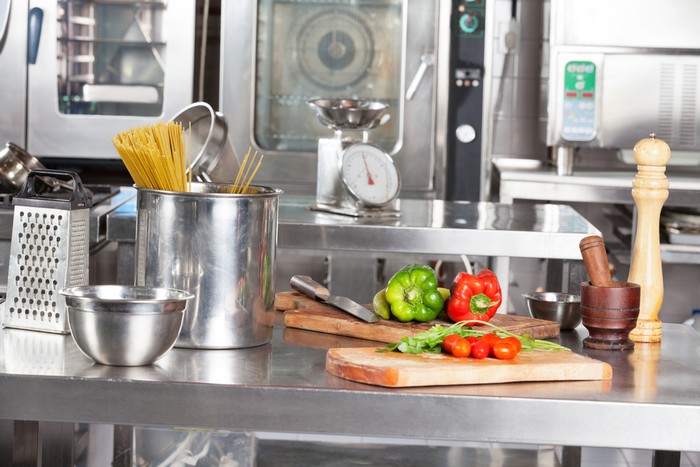 As one of the leading kitchen equipment maintenance companies serving Auburn small to mid-size operations, we take our responsibility very seriously.
With CFESA master certified technicians who are well qualified and fully trained in refrigeration and electric, steam and gas, through the Commercial Food Equipment Service Association, we can keep your systems operating at maximum efficiency.
We offer a customized preventative maintenance program tailored to meet your specific needs providing great benefits such as, but not limited to:
Significant increase in extended equipment lifespan
Increase in systems efficiencies
Prevention of costly food spoilage resulting from off-hour breakdowns
Reduction in frequent costly downtime
Regular internal parts cleaning to ensure healthy and safe foods
Our highly qualified technicians have the capability of servicing and repairing most brands and models with 24/7 emergency availability. Call our office to learn more about the advantages of our reliable service programs.
Commercial Appliances Auburn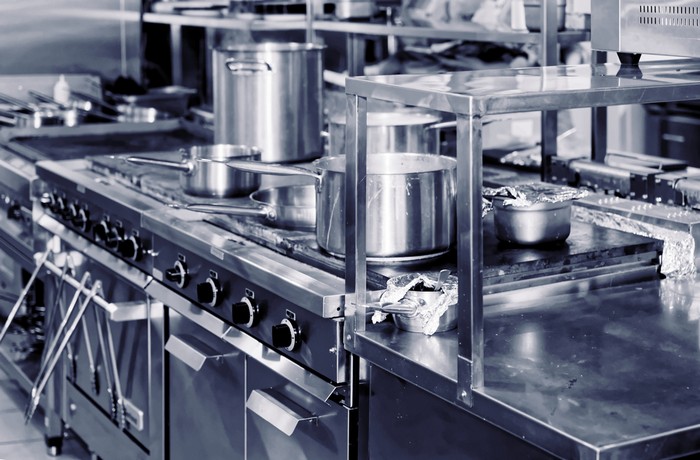 The rigors of a busy food service operation can take a significant toll on the performance of commercial appliances in Auburn.
We not only provide repair services and installations, but you can also take advantage of the benefits of a commercial appliances maintenance contract to keep your systems operating at optimal performance and to extend their lifespan.
These are a few representative cost-effective solutions that can become part of your tailored plan for keeping your commercial appliances in peak working order, and reducing downtime:
Refrigeration units – thermostat calibration, condenser and coil cleaning
Cooking systems – burner and thermostat calibration, burner cleaning
Dishwashers – calibration of float switches, descaling, sensor analyses
Cleaning and adjusting pilots and gas/air ratios
Combi-ovens and steamers – descaling and calibration
With the services of our CFESA master certified technicians, one simple phone call can keep your systems operating at optimal performance. We also offer 24/7 emergency service.
We have decades of experience and knowledge to help you reduce operating costs and long-term capital expenditures. Call today for additional information!
Auburn Industrial Kitchen Equipment Maintenance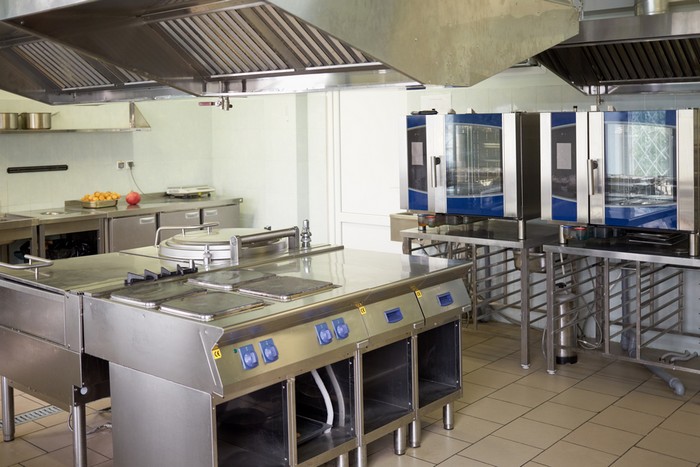 We provide an invaluable solution for lowering operating costs for the food service industry.
With the implementation of our Auburn industrial kitchen equipment maintenance program and regularly scheduled services by CFESA master certified technicians and their extensive training, we can tailor a plan that:
Meets your specific requirements, budget and schedule
Helps reduce operational breakdowns and frequent disruptions
Lowers your repair costs
Decreases power consumption
Will help maintain optimal performance
Minimizes downtime
Our convenient maintenance plan allows you to place all of your equipment, or special chosen key units into a customized program, and to tell us if you prefer weekly, monthly, quarterly, or more or less frequent services.
We can then perform our services according to your plan on an automatic basis. Call Total Equipment Care, Inc. to keep your systems operating at peak performance! 253-517-5120